Taylor Daniels - Monday - Friday 7pm-12am Saturday - Sunday 9am-2pm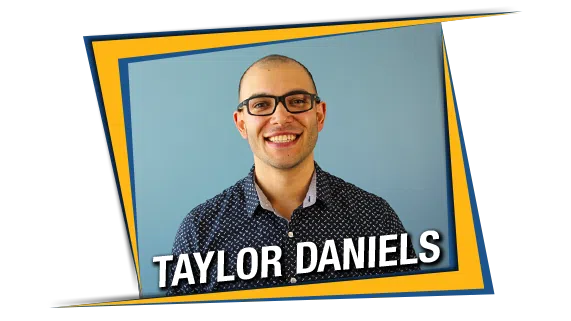 Meet Taylor. The Newlywed of the station – he's "that guy" that posts pictures at the gym, of his Bernese Mountain Dog Maple, his cat Linc, and his wife Bryanne… BUT WE PROMISE, he doesn't do it in an annoying way! He's very open about his love for shows that have been on TV for WAY TOO LONG, he can sit still and watch baseball all day, has an obsession with quoting movies that he has and hasn't seen, a weakness for bad puns, and even worse dad jokes… You can connect with Taylor weeknight evenings, and weekend mornings!
Favorite Board Game: Monopoly
Favorite Sport: Baseball (Dodgers & Blue Jays!)
Favorite Music: One Republic
Go To Karaoke Song: Thong Song – Sisqo
What's Your Motto: "You gotta wanna!" – Jim Pattison
No feed items available at this time.