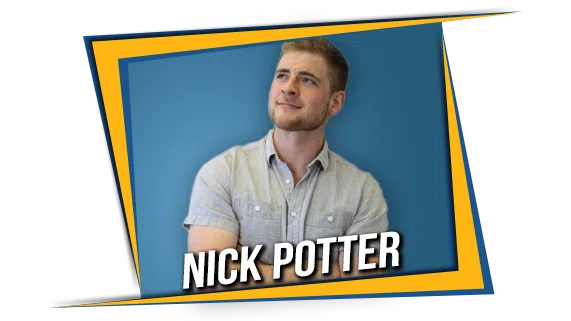 Nick
Hey, my name is Nick. My friends call me Macho Rocky McHugeBiceps on account of my huge biceps and how I once won a fight with Sylvester Stallone at a bar in Istanbul. I am a black belt in jujitsu, I once fought an 800 pound goat on a dare and I didn't cry watching Marley & Me.
Full disclosure, at least 79% of those facts were straight up lies. I'll let you figure out which are the truth…Me not crying during Marley & Me is totally 100% the truth by the way.
Real life though, I am from the far mystical land of Ontario. I moved to Alberta in 2016 to start my journey in radio and also because Ontario doesn't have any mountains and mountains are kool.  My last name is Potter and literally no one ever has ever made a Harry Potter joke. Not even once.
I am looking forward to getting to know this gorgeous city of Calgary! Enough about me…Listen to me babble on the ol radio in the evenings and weekends! Maybe even give me a call or a text!!